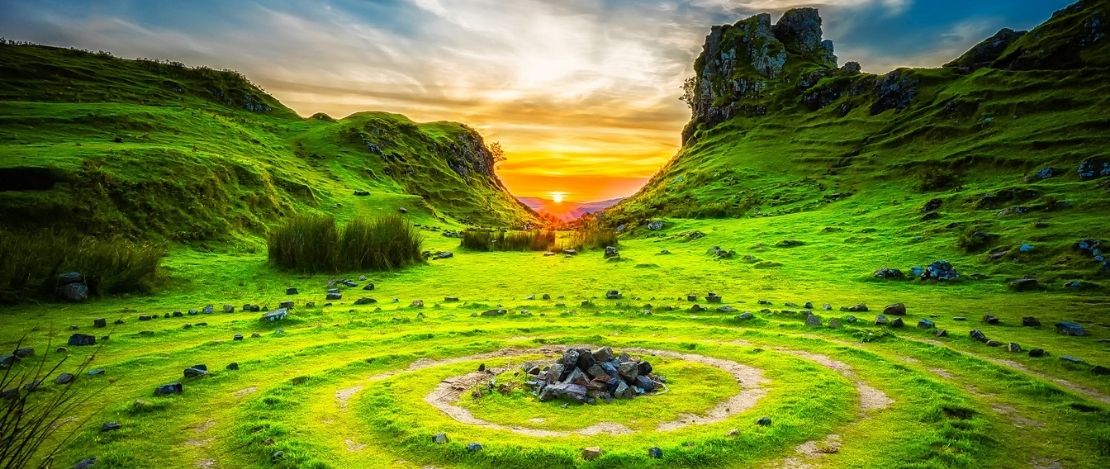 Scotland is a place where many people want to emigrate, either for work reasons or to practice English. However, adapting to this country is not always easy, and many have to return the way they came because they cannot find what they expected. To find out if you are going to be able to live in Scotland or not, it would be advisable to take a look at this article.
Pros and cons of emigrating to Scotland
One of the positive things about emigrating to this country is that it is relatively easy to find work here. In fact, 9 out of 10 people who graduate in the country find work in the same year that they finish their degree and, furthermore, in their sector. However, those of us from abroad are not always offered the job of our dreams.
If you come to Scotland with the idea that you are going to work as a top executive just because you have a good level of English, you are very wrong. Foreigners who come to the country usually find work washing dishes, as a waiter or babysitting.
You don't have to be a scholar to know that Scotland's weather is bad, if not horrible. Most days it is cloudy or raining. The weather is a bit desperate, and if you come from a warm country like Spain, Mexico or Venezuela, you will notice it even more. Perhaps the positive part is that in summer the weather is not so bad and, in addition, it gets dark at 11 at night and dawn at 4 in the morning, so you have a lot of hours a day to do things.
Even if you think you have a good level of English for having gone to academies, when you get here you will see that it is not true. Scots speak with a different accent, so you will have to sharpen your ears if you want to understand something. It is also true that many of them, if they see that you do not master the language, will try to speak a little more slowly to make you understand what they are saying.
Recommendation
If you intend to live in Scotland to improve your English, my recommendation is that you look for a job in front of the public, in which you can have conversations to manage a little better with the language and the accent. Getting together with people who speak your language can be partly a disadvantage when you do not practice the language, but it is also true that they are the ones who best understand what you are going through and can give you a lot of advice when looking for a job, floor or on the subject of procedures and paperwork. They can also tell you which are the cheapest places to buy things.
Starting a life in Scotland is a good idea if you are a nature lover and you love to contemplate the history and beauty of the places. Here there are a large number of lakes, castles and villages with magic that you can enjoy seeing. Among the cities that you cannot miss are:
Glasgow, Edinburgh, Saint Andrews, Stirling
Many people think that food is one of the weak points of the country, but it doesn't have to be that way…Living in Scotland can be one of the best experiences of your life or be a fiasco, you can only find out if you try the experience.